About SuperHappyStore.com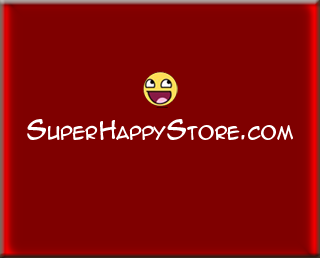 Hello there...
SuperHappyStore.com just launched in August 2011. We are proud to be your source for discount goods from China. There are some really great and unique products that we have access to that your won't find in North America. Some of the prices on this site are so low, that we can only sell them in higher quantites - but we were sure to include some single items as well. If the prices seem a tad high, keep in mind that the prices in the SuperHappyStore.com include "free shipping" from China.
We hope that you enjoy the products as much as we do -- there are certainly some good deals to be had by all.
If your on the facebook or the twitter, like us and follow us !
All our products are shipped from overseas warehouses. Once your order reaches your country, your country's customs may require that you pay import duties before your order can be delivered to you. Import duties are the responsibility of the buyer.
— The SuperHappyStore.com Staff